FAQ – Frequently Asked Questions
Who Are You?
We are AFS-aero.de, your aeronautical download store. The store is completely new and not related to any other previous aeronautical download store.

I'm New, How Do I Get Started?
When you use flight simulator software, you need the new Microsoft Flight Simulator or the old Microsoft Flight Simulator FS2004.

How Do I Find The Product I Want?
Search is the best way to find something if you know what you are looking for. This is just as true at this aeronautical download as it is anywhere else on the net. If you just have a general idea or want to browse we encourage that. Browse through available products using the menu.

Are There Limits On Downloads On Products I Purchase?
One you have purchased a product you can download it an unlimited number of times with no date/time limits. You won't find a better deal at any other aeronautical download store.

Returns of aeronautical downloads
Most products in our store are downloadable files. As such, these purchases are not refundable. There are no legal grounds for a refund due to the nature of the goods, as it is not possible for them to be returned. To avoid abuse we do not offer any refund for intangible goods. If you had considered returning a product due to technical difficulties, first ask for help. A link for technical help, usually from the product publisher, is found within each product listing.

How Does Your Download System Work?
For the uninitiated and computer novices, ordering and downloading instant download software is not as daunting as it might appear. You simply order your instant download and as soon as you complete the checkout process via PayPal, we send a e-mail with the download link. Each line item on your invoice has the download link to download your software. Simply click on the link and your download will begin. Then simply follow the installation instructions found here.

How Long Do I Have To Download My Software?
Your download link will remain active on our server for 1 years. We still recommend that you create your own backup of the software on a CD or DVD for the most convenience in the event that you need to reinstall your download.

How Do I Download And Install My Instant Download Software?
Your download will be available as a ZIP file. ZIP files are archive files where all of the files for your software are compressed and packed into one file for ease of download. Your ZIP file will usually contain a Setup program for your software plus any documentation. To unzip your file you can use the Extract Files feature within Windows (you'll see this when you right click on a ZIP file) or a free third party utility. Our favorite is 7-Zip. you can get 7-Zip here for free. The Windows Extract File can bog down on large archives but 7-Zip handles large files with ease.


All prices include VAT where applicable.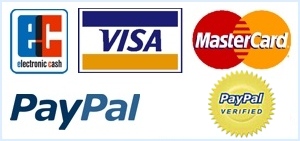 AFS-aero
-flug
-sim
-design
-film